Do you remember that first kiss? Was it nighttime? Twinkling stars overhead? Cars rushing by, or was that the beating of your heart? Do you remember the smile that followed? Love, laughter, joy. I believe in happy endings and small moments that tell your story. Photographs that lift your spirit and have your soul soaring when you need it the most. Capturing your heart in those small quiet moments. The small to the grandiose. The beautiful little details and the grand sweeping gestures are all here.
Welcome to Studio 3511 photography. Oahu Wedding Photographer. Hawaii Family Photography. Easy-going, innovative, joyful and fun.
About Studio 3511 Photography
This is a little bit about me and Studio 3511 Photography. I am so glad you are here! I'm Nicole, founder and one of Hawaii's artsy and fun wedding photographers, editor and silly joke teller of  Studio 3511. I am pretty shy, unless trying to pull out smiles from your kids in our photo shoot. I love hanging out with my kids when I am not taking photos My new favorite ramen shop is Golden Pork, on King St. and I am a huge fan of the orange sorbetto at Via Gelato. 
Studio 3511 – Our Experience
As for my photography and 15+ years experience- my aim is to give you a unique and meaningful experience from the start. Capturing moments and subtle touches that are representative of who you are. Also to help guide you through this whole wedding process. Suggestions for timelines, vendors, how to's, how not to's… because sometimes it can get a little overwhelming! Most importantly, you have a unique and compelling story to tell- and I am here to help capture you in all your amazing-ness. Your beauty, laughter, the hiccups, the moments you remember for a lifetime and the stories that go with it.
What's your favorite photo like? If it wasn't taken by a professional, are there random objects (dirty dishes, light poles, chairs?) that your iphone caught in the background? Are you in the shadows and the photo too dark? I eliminate these distractions.I work with the light, angles and photoshop to give you images that wow and make your heart melt.
Studio 3511 Photography Goal
From getting married, welcoming a new baby, or merely having portraits taken- you will have it captured- the formal and posed plus the organic and in-between moments. I have a great eye for the random, disrupting objects in the background as well as finding good poses for you to feel and look comfortable. Share your interests, your style preferences, and what kind of photography you like. This creates a strong connection between us- and helps me gain a true understanding of your vision. As a Hawaii family photographer as well, it excites me to find the connections that exist between you and your loved ones and to create those connections as images- even if it means running around after your kids, or rolling around on the ground. I am dedicated to making your entire experience refined but relaxed.
My goal is to have you comfortable during your entire photo session so I can capture you at your best and happiest. I believe in photos that are fun, not forced- it's your wedding day! Smile, laugh, and enjoy yourself! Besides shooting, I pride myself in beautiful and fast edits. I will bring out the best in every photo I capture. I also speak fluent bride and am happy to advise you on anything you may need, from creating albums and vendor advice, I am always happy to help. So relax, focus on the fun stuff, and leave the photography to me. You can be sure your entire experience will be just as flawless as your end result.
Studio 3511 photography is a fine art and creative photographer. with smiles & exceeding your needs and expectations. Click the 'book a session' button to start your session today.
Just named one of the top 25 best photographers in Honolulu! Thank you expertise.com!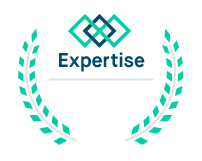 Best Wedding Photographers in Honolulu 2016

a few companies that i've worked with:
Pualana- personal stylist
Ambiance Today
E Tour International
The Contemporary Museum (now the Spalding House)
Assets School
Muumuu Heaven
Pacific Edge Magazine
Kupulau Jewelry
Hyatt surf academy with Dane Kealoha
West Hawaii Bridal Expo
little room design
Fysiotherapie
Ed & Dons
The Nature Conservancy- Maui
and a proud member of the Oahu Wedding Association.
Proudly featured on: (see more featured weddings over on the featured shoots page!)